Whistle Blower Policies - Meaning, Importance and Issues
MEANING
Whistle blowing is the act of drawing public attention, or the attention of an authority figure, to wrongdoing, misconduct, unethical activity within public, privateor third-sector organisations. Corruption, fraud, bullying, health and safety violation, cover-ups and discrimination are common activities highlighted by whistle blowers.
A whistle blower is anyone who has and reports insider knowledge of illegal activities occurring in an organization. Whistle blowers can be employees, suppliers, contractors, clients, or any individual who becomes aware of illegal business activities.
ACCORDING TO DAFT (2006) "Whistle blowing is the employee's disclosure of illegal, immoral, or illegitimate practices on the employer's part".
IMPORTANCE /BENEFITS OF WHISTLE BLOWING :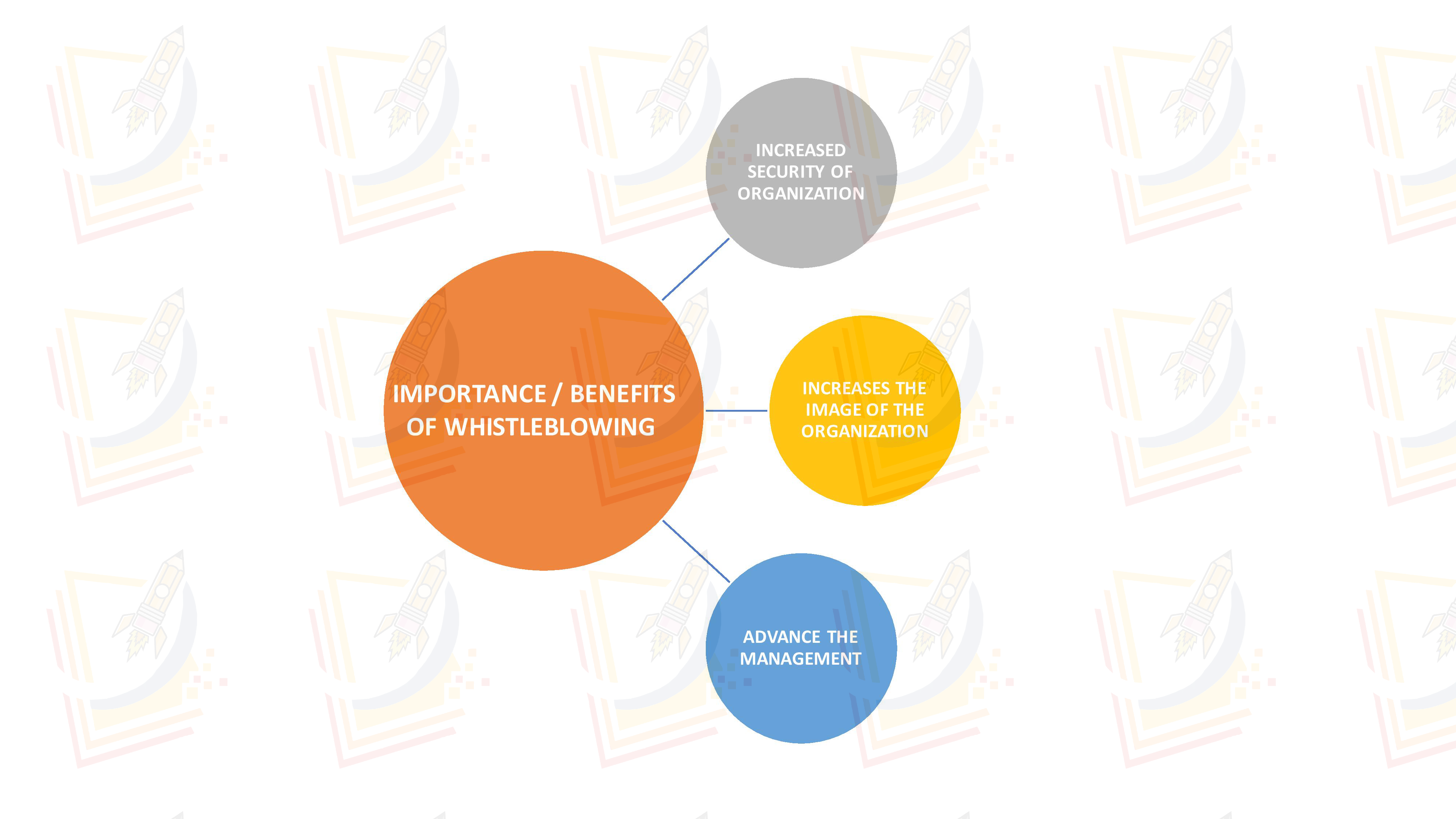 INCREASED SECURITY OF ORGANIZATION

: By implementing whistle blowing process and procedure in an organization where employees fear of being caught and punished hence preventing any wrong doings in an organization.

INCREASES THE IMAGE OF THE ORGANIZATION

: Company's commitment towards following the ethics and code of conduct increases the image and reputation of the organization outside.

ADVANCE THE MANAGEMENT

: The whistle blowing policy ensures that the Management which adheres to moral standards will be successful always.
ISSUES / BARRIERS TO WHISTLE BLOWING :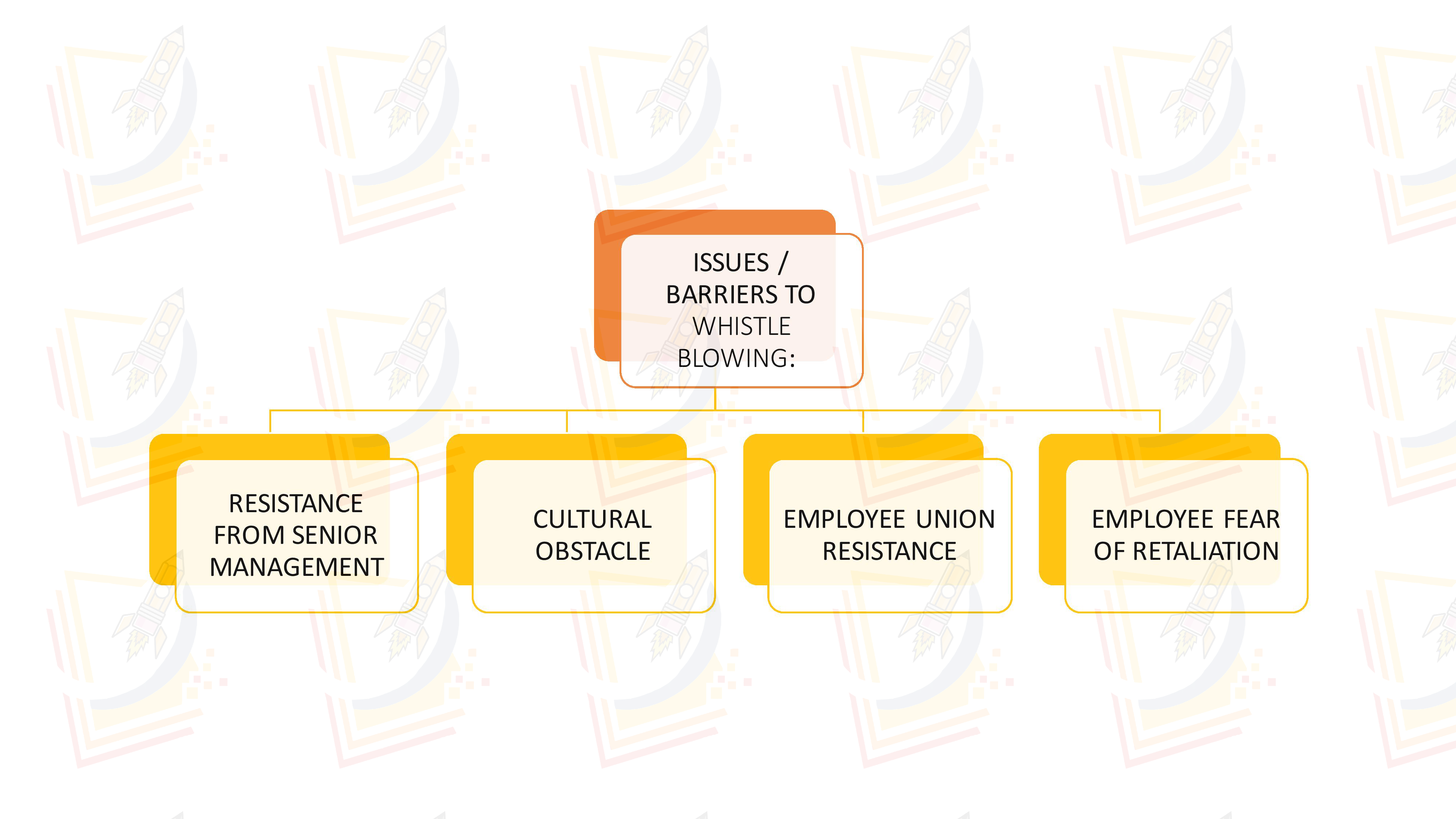 RESISTANCE FROM SENIOR MANAGEMENT

: Many organizations have whistleblowing policy but it is not followed and implemented well within the organization.

CULTURAL OBSTACLE:

This type of obstacle arises when the environment of the organisation does not motivate employees to raise their concern fearlessly.

EMPLOYEE UNION RESISTANCE:

Where the trade unions are functional in the organizations they generally do not promote voice raising against any breach of contract and conduct.

EMPLOYEE FEAR OF RETALIATION

: employees are scared and hesitate in reporting any whistleblowing activity as people in higher authority may take revenge on them.
BOOK REFRENCE ( CLICK TO BUY )