Consumer Education and Consumer Protection
INTRODUCTION
Consumer education and protection is an integral component of RBI's full-service central banking functions. The Consumer Education and Protection Department (CEPD), set up in 2006 as Customer Service Department (CSD), frames policy guidelines for consumer protection and oversee the functioning of the 22 Offices of RBI Ombudsman (ORBIOs) and 30 Consumer Education and Protection Cells (CEPCs).
THE MAJOR FUNCTIONS OF CEPD INCLUDE:
Administering the Reserve Bank – Integrated Ombudsman Scheme (RB-IOS), 2021, which was formulated by integrating the erstwhile Ombudsman Schemes for banks, Non-Banking Financial Companies (NBFCs) and Non-bank System Participants (NBSPs);
Handling complaints regarding deficiencies in customer service in banks, received in RBI through the Centralized Public Grievance Redress and Monitoring System (CPGRAMS) portal of Government of India (GoI);
Serving as the Secretariat to the Appellate Authority (AA) under the RB-IOS, 2021;
Overseeing the grievance redress mechanism in respect of services rendered by various offices/departments of RBI;
Liaising with banks, Indian Banks' Association, ORBIOs and the regulatory departments of RBI on matters relating to customer service and grievance redress, and providing policy inputs;
Creating consumer awareness and disseminating information relating to customer service and grievance redress by banks and RBI; and
Compiling and publishing the Annual Report of the RB-IOS.
IMPORTANCE OF CONSUMER EDUCATION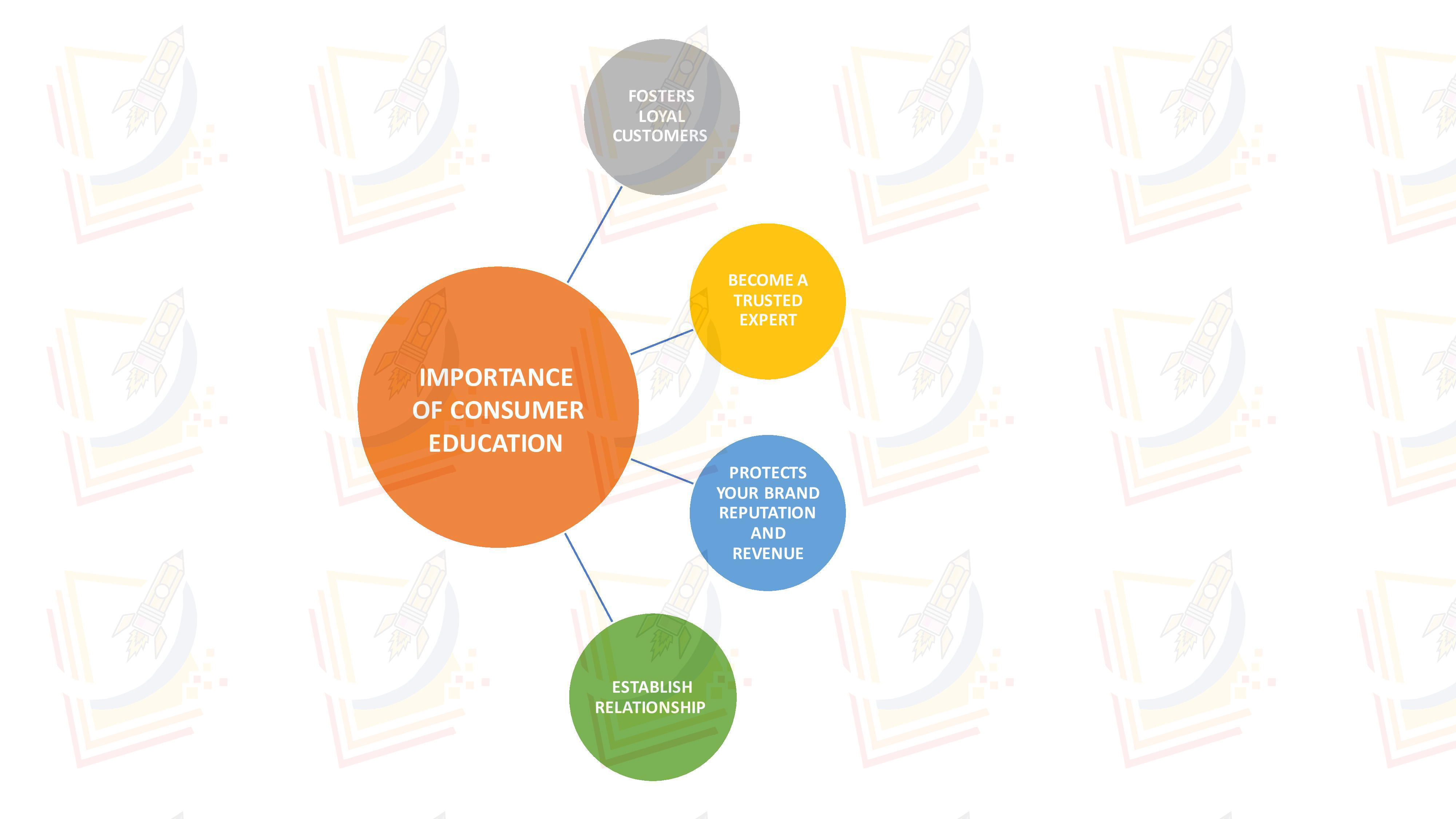 1. FOSTERS LOYAL CUSTOMERS
Consumers are looking to form relationships with the brands they support, and that's great news for you as a business owner. Customer interaction instills trust in your brand, and creates loyal customers who will continue to make purchases and refer business to you.
2. BECOME A TRUSTED EXPERT
You can make your content marketing work double-time for you by creating education content for your customers to consume. Videos, graphics, and blog posts on current industry trends, products, and other relevant information provides value to your customers and helps highlight your expertise.
3. PROTECTS YOUR BRAND REPUTATION AND REVENUE
When your would-be customers are defrauded by counterfeit products and bad actors impersonating your brand, you lose revenue and may experience a damaged brand reputation.
4. ESTABLISH RELATIONSHIP
When you protect the interest of the consumers it helps to establish a good relation between the consumer and the seller.